Welcome to the France Brain Bee
a neuroscience competition for high school students.
---
Study Guide for France Brain Bee
All questions at the competition will come from:
Brain Facts: A Primer on the Brain and Nervous System (2018 edition), Chapters 1-15.
Click here to download it for free. You can also view it here in a google file (all rights reserved by brainfacts.org). (send bottom of this page for ** important notes about the study guide!)
About Brain Facts Study Guide: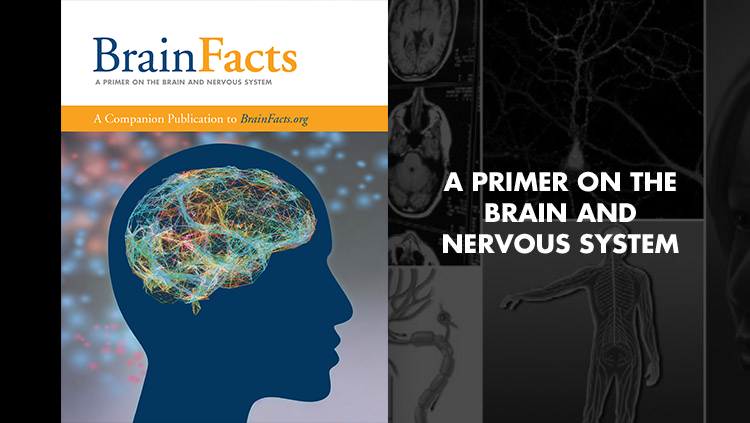 From Brain Facts website: "Brain Facts, A Primer on the Brain and Nervous System is published by the Society for Neuroscience (SfN). Brain Facts is a valuable resource for secondary school teachers and students who participate in the Brain Bee. Read the 2018 edition of Brain Facts as a PDF file, or listen to previous editions in audio recordings available through iTunes U. Also available are ePUB and MOBI editions. Download the high-resolution version of the book for printing (PDF, 66 MB)."
For 2020 France Brain Bee, study CHAPTERS 1-15,
not Chapters 16, 17, 18. See below:
INTRODUCTION 4
CHAPTER 1 Brain Basics 10
CHAPTER 2 Senses & Perception 18
CHAPTER 3 Movement 26
CHAPTER 4 Learning, Memory & Emotions 32
CHAPTER 5 Thinking, Planning & Language 38
CHAPTER 6 The Developing Brain 44
CHAPTER 7 Infant, Child & Adolescent Brain 49
CHAPTER 8 Adult & Aging Brain 53
CHAPTER 9 Brain States 59
CHAPTER 10 The Body in Balance 66
CHAPTER 11 Childhood Disorders 71
CHAPTER 12 Psychiatric Disorders 76
CHAPTER 13 Addiction 81
CHAPTER 14 Injury & Illness 88
CHAPTER 15 Neurodegenerative Diseases 96
CHAPTER 16 Kinds of Research 105
CHAPTER 17 Solving Human Problems 112
CHAPTER 18 Neuroscience in Society 118
GLOSSARY 122
NEUROSCIENCE RESOURCES 128
INDEX 129
** IMPORTANT INFORMATION ABOUT THE STUDY GUIDE AND STUDY MATERIAL:
In 2018, Society for Neuroscience released its latest edition of Brain Facts: A Primer on the Brain and the Nervous System (edition 2018). This is the version we are using for 2020 France Brain Bee. Here's a quick explanation of what's new in the 2018 edition of Brain Facts. To avoid confusion on chapter headings and highlights, do not use the 2012 Version.
Many reliable and official Brain Bee websites around the world have posted chapter highlights and study tips based on the older 2012 edition. These are still very helpful tools, however make sure you are covering Chapters 1-15 from the 2018 version of Brain Facts.
Tips for participants:
Start by reviewing, highlighting, preparing flash cards to get the main ideas in Chapters 1-15. Use tips on 'sketching your neuroscience notes' to add a visual layer to your notes. Keep the general outline simple at first to get the main ideas.
For good visuals to help you understand neuroanatomy sections of the study guide:
On our website, bring your curser over the "How To Prepare' tab and see dropdown pages that contain these short and useful videos and Powerpoints: Resources: Slides , Resources: 2-minute Neuroscience , Resources: More Brain Videos, The Human Brain Project.
Teachers and students can also refer to Educator's resources on http://www.brainfacts.org/for-educators.
Look through the offerings for the sections you want to review once you have had a look at the
2019 France Brain Bee study guide: Brain Facts: A Primer on the Brain and the Nervous System,
pdf files and links posted on our Prepare page.
---
Resources: Neuroanatomy and Neurohistology
Neuroanatomy :
https://webpath.med.utah.edu/HISTHTML/NEURANAT/NEURANCA.html
Neurohistology :
https://histology.medicine.umich.edu/full-slide-list
---
Resources: More Brain Videos and 2-minute neuroscience
Here are more videos to help you understand anatomy of the brain, starting with the basics:

1) Bozeman Science: The Brain by Paul Anderson

Bozeman Science
Published on Mar 6, 2014 Youtube Channel
"The Brain: Structure and Function In this video Paul Andersen explains the structures and functions of seventeen major parts of the brain. He begins with a quick discussion of brain evolution and ends with a review of the major parts presented inside the brainstem, cerebellum, thalamus, and cerebrum."
Read more
:
2.) Follow these links for more Videos by Bozeman Science including the Nervous System, The Sensory System, The Neuron, The Synapse, The Action Potential.
3) Here's another way to learn how the brain works in 5 minutes using only your hands
On this Youtube channel, you will find the magical 2-minute Neuroscience video series.
4) 2-minute neuroscience: Lobes and Landmarks of the Brain Surface (Lateral View)
5) 2-minute Neuroscience: Midbrain

To view more 2-minute Neuroscience videos, CLICK HERE.
---
Resources: The Human Brain Project
On this page, you'll find the link to the Human Brain Project, HBP.
This material is meant to enhance your understanding, should you need more information and
visual presentations.
Developed by the Human Brain Project, the Brainweb Atlas is a great online resource to learn about the different regions of the brain and their functions! Have a look around on their website and see if you find what you are looking for. You might need a decent computer to access some of the simulations.
https://www.brainsimulation.org/atlasweb/
Other useful links, there are so many, to check out are:
Human Neurons Basil Ganglia Cerebellum Hippocampus Whole Mouse Brain Model
—> They even have a Student Community page full of links to connect students and researchers. Maybe there's something useful for you there…
Thanks Human Brain Project!!
added 18 October 2019
Helen Sahin Connelly
France Brain Bee
National Coordinator
---
Resources: Slides
Please see two Powerpoints below:
1. From our friends at the Vermont Brain Bee, USA.
Thank you for sharing your resources with France Brain Bee!
2. Thank you to our friends at the UK Brain Bee for sharing this introduction with us:
---
Resources from our Brain Bee friends
Below is courtesy of our friends organizing the Vermont Brain Bee in the USA. They've compiled a collection of resources to help students prepare for their brain bee. Like many other brain bee's around the globe, France Brain Bee is also using the same study guide: Brain Facts: A Primer On the Brain and Nervous System. Downloadable for free here
FULL REVIEW
Lyn's Quizlet Flashcards (137 terms from glossary of Brain Facts)
​Aidan's kahoot
JEOPARDY!!
NEUROSCIENCE IN THE NEWS
PURPOSE OF SLEEP IS TO FORGET–New York Times, Feb 2, 2017
RESEARCHERS FIND LINK BETWEEN CONCUSSION AND ALZHEIMERS DZ–Science Mag, Jan 12, 2017
HOW NAKED MOLE RATS CONQUERED PAIN AND WHAT IT CAN MEAN FOR US–Science, Oct 11, 2016
A NEW TACK TO STAVE OFF ALHEIMERS YEAR BEFORE THE FIRST SYMPTOMS— Scientific American Blog, Oct 12, 2016
PIONEERING BRAIN IMPLANT RESTORES PARALYZED MAN'S SENSE OF TOUCH –Nature, Oct 13, 2016
CORTEX COMMANDS THE PERFORMANCE OF SKILLED MOVEMENT –HHMI news, Feb 1, 2016
EDUCATION MAY CUT DEMENTIA RISK –New York Times, Feb 10, 2016
FROZEN RABBIT BRAIN SUCCESSFULLY RETURNED –UPI, Feb 10, 2016
​YOUR BRAIN IS HARDWIRED TO SNAP –Book review at National Geographic, Feb 7, 2016
WHAT LITTLE BABIES SEE THAT YOU NO LONGER CAN –Scientific American, Feb 1, 2016
NEW ESTIMATE BOOSTS THE HUMAN BRAIN MEMORY CAPACITY 10-FOLD –Scientific American, Feb 5, 2016
ALZHEIMER'S MAY MESS WITH THE EYES, DISRUPTING SLEEP PATTERNS –Science Mag, Dec 8, 2015
YOUR BRAIN's GOT RHYTHM--NPR, All things Considered, June 17, 2014
​RISE OF THE MICROGLIA–microglia are involved in development & disease Scientific American Oct 26, 2015
(many thanks to our friends at the Vermont Brain Bee for sharing their resources page with France Brain bee. You rock!)